Despite how much work is invested in an album and how talented the artist, producers, sound engineers and A/Rs are, there are songs that receive lesser attention. Fireboy DML "Apollo" album isn't free from this.
The singer's second studio album featuring Wande Coal, Olamide and D Smoke is popping at the moment dominating Nigeria's apple music charts and other streaming platforms in the country. "Apollo" album by Fireboy DML has three singles. The album was majorly produced by Pheelz with a few songs by Type A, iamBeatz, P.Prime, T.Y Mix and STG.
"Apollo" as revealed in our review is a product of Fireboy DML's initiation into Zeus kingdom as he ascends the thrown as a god. The whole album is an evidence of growth. The singer did so well with his solo performed album and is hoping to break more grounds with the "Apollo" album.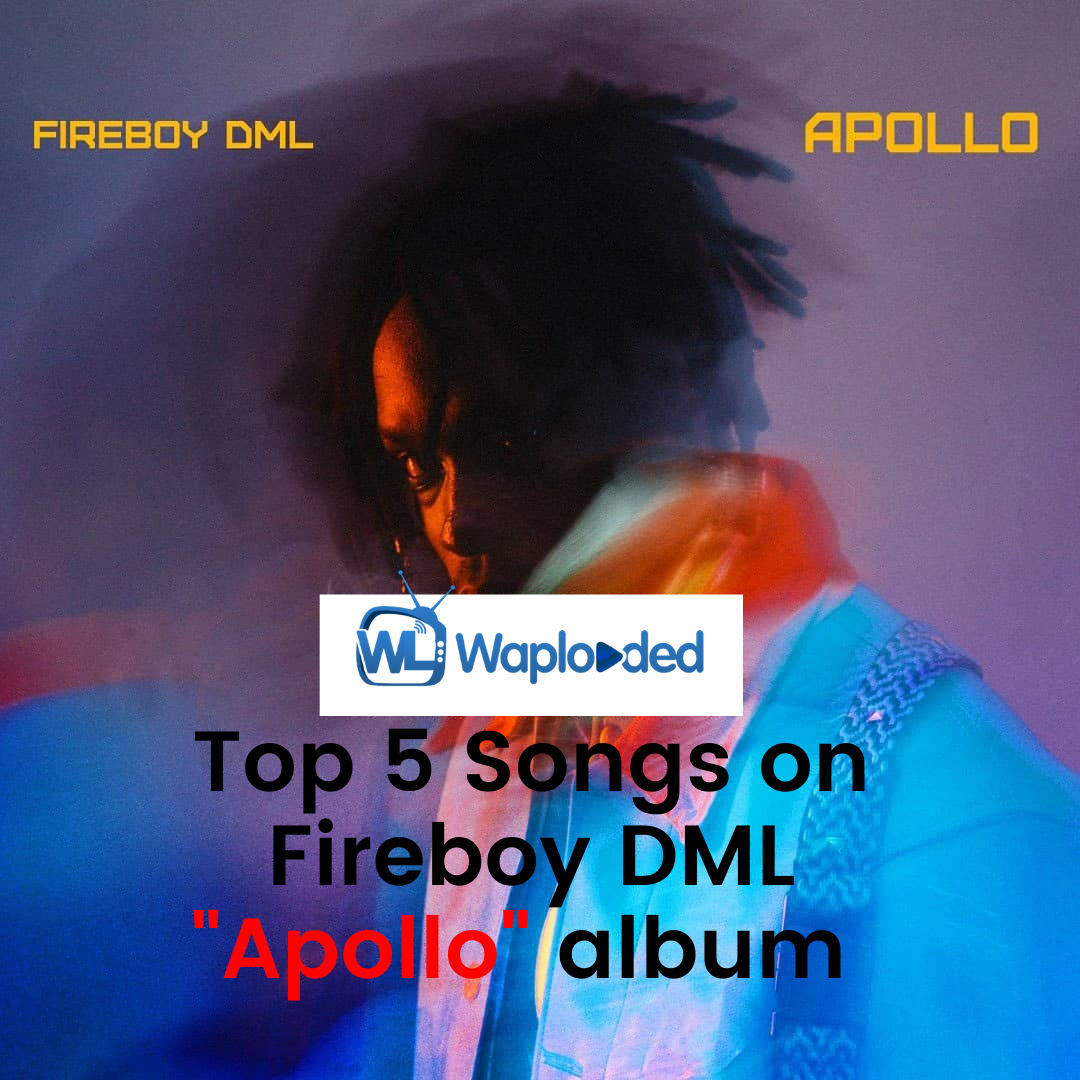 Here is Top 5 Songs on Fireboy DML "Apollo' album
5. Spell feat. Wande Coal
It could have only been a dream come through for Fireboy DML. The singer has ealier called out Wande Coal as one of his contemporary influences prior to this collaboration. "Spell" as produced by Pheelz is an emotional sound something peculiar to Wande Coal, Wurld and the rest.
4. Champion feat. D Smoke
In a fire tune tagged "Champion" featuring American rapper, D Smoke, Fireboy DML declares himself a 'motherf*cking champion'. The vibe will serve as a boost for anyone facing a depressing situation as it is soul lifting and magical.
3. Lifstyle
To Fireboy DML, hate should never be two sided. Why waste your time chasing those who are jealous of your success when it's obviously it's their "Lifestyle". The jam is not just groovy and has amazing drum kicks.
2. Afar feat. Olamide
Finally, Fireboy DML links up with his boss, Olamide to give us a banging tune tagged "Afar". The song already stands out on streaming platforms as the favourite song to many. The instrumental is too notch and need no hype.
1. Airplane Mode
"Airplane Mode" is inargaubly the hottest jam in this album. Fireboy DML poured his heart in this one. The chords, melodies, and lyrics are all on point. Feeling tired and bored? Need some cool vibes to cool off with? "Airplane Mode" will serve you just right.
Aside the above listed songs, other songs that's worth the hype will be "Dreamer" and "Remember me" not forgetting "Away", "Friday Night'"and "Favourite Song". Yeah! I know I have almost listed all the songs, that's only because all the songs are fire.
Do well to check out Fireboy DML's new album "Apollo" and select your favourites.