"How to Blow as an Upcoming Artiste in 2020" is just the right article you need as an Upcoming artiste in 2020.
As a music critic and an entrepreneur involved in the business and the art of music, I have witnessed many upcoming artistes struggle in the industry but never made it into limelight due to some silly moves which came either as an oversight or out of sheer ignorance.
The music space is getting stiffer by the day. New acts are emerging and the some established stars are taking going off camera.
As a passionate upcoming artist who wants to succeed in the music game, here are few secrets on how to excel as an upcoming artiste.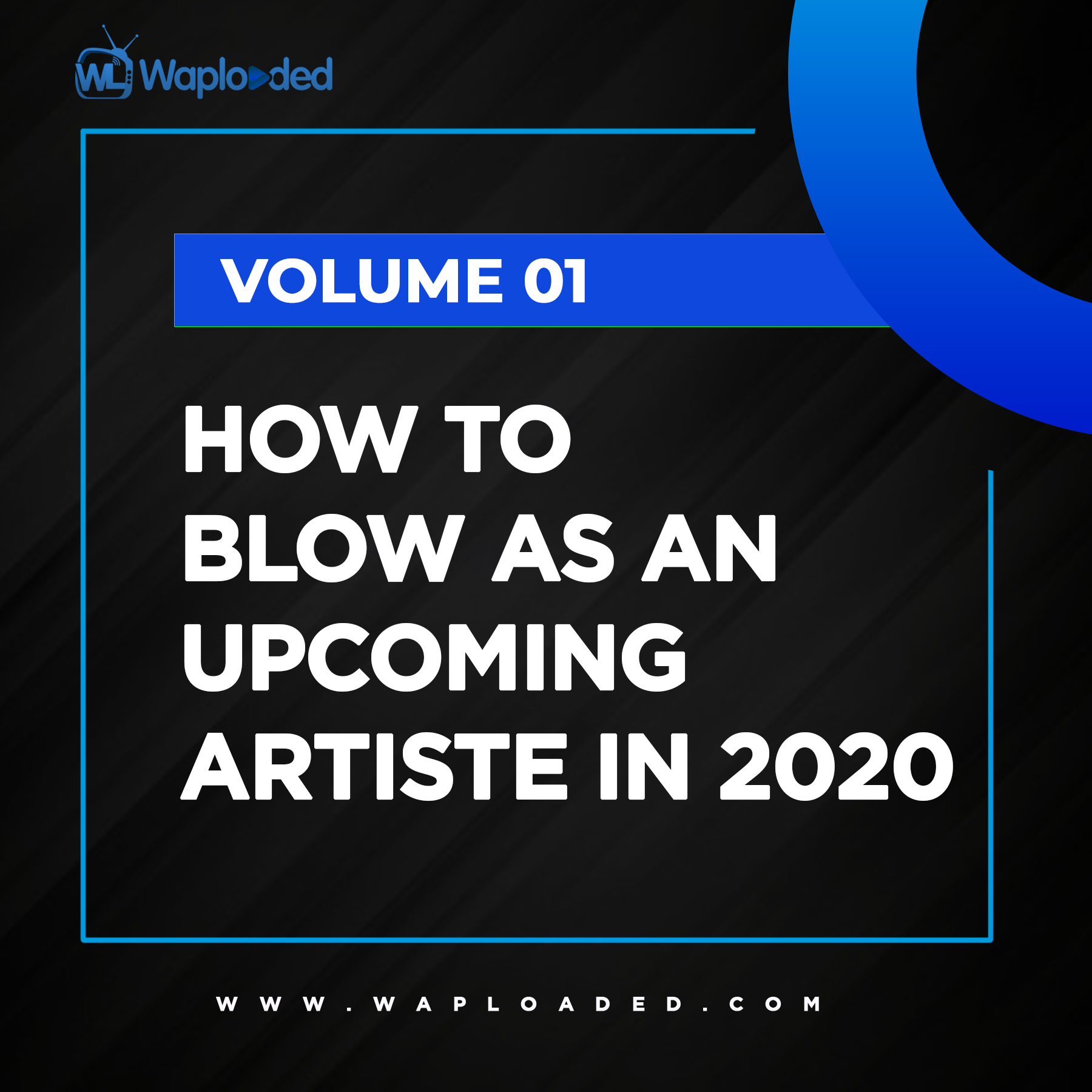 1. MAKE CALCULATED MOVES
Music is business and should be treated as such at all times. 'Why? should be the question as at all times. Why do you want to dish out that material on Tuesday? Why do you want to start with an EP? Why are you doing music? Why are you desperate for collaboration with a big star? Once you find candid answers to these sorts of questions and see reasons to move with that next move, then you are on the right track.
2. LEAD THE TREND
Don't be another Wizkid, or the next Patoranking. You don't need to sound like 'MR A' to actually succeed. In fact the more new and unique your sound is the better. Be the difference, lead the trend.
In the Nigerian music industry, there has been the likes of Rema, Fireboy, Joeboy, Bella Shmurda, Oxlade, Omah Lay and a host of others who brought in their type of sound
3. DON'T SUCCUMB TO PRESSURE
Most Up and coming artistes fail to see fame because they are impatient. They want to blow with the very first single they release. They are not willing to start small and grow from there. The chances of blowing up with your very first single are extremely low. Keep your mind pure, with positivity. Organic growth is still the best. Don't be too hard on yourself, make the progress no matter how small.
4. BUILD FAN BASE
Aside from branding out, you have to build "fan base" - a group of people who love your sound and are eagerly waiting for more of it. You now have to live your life through your sound, social media should be your new home, for announcement and updates, connect with your fans and other group of people in the music business, from fellow artistes to producers to graphic designers, video editors and others.
Above all, you Promote! Promote!! Promote!!!, to actually build a fanbase, you have to make a very broad promotional campaign to cut across every phase of the industry, from Blogs promotion, radio jingle, working with several Deejays, Instagram challenge and promotion, using other digital platform to further broadcast your songs and more.
In the next class, Volume 2, we would be teaching you on ways you can effectively promote your songs online.
Drop your comments below if you enjoyed this and is ready for more FREE tips.